We pay up to 1000 euro for your recommendations.
Menos de un minuto para leer Print
Recommend our product to your friends and earn money together! On 15.06.2022, we launched an updated version of our Referral program, so you and your friend can receive 2% bonus from your friend's investment amount.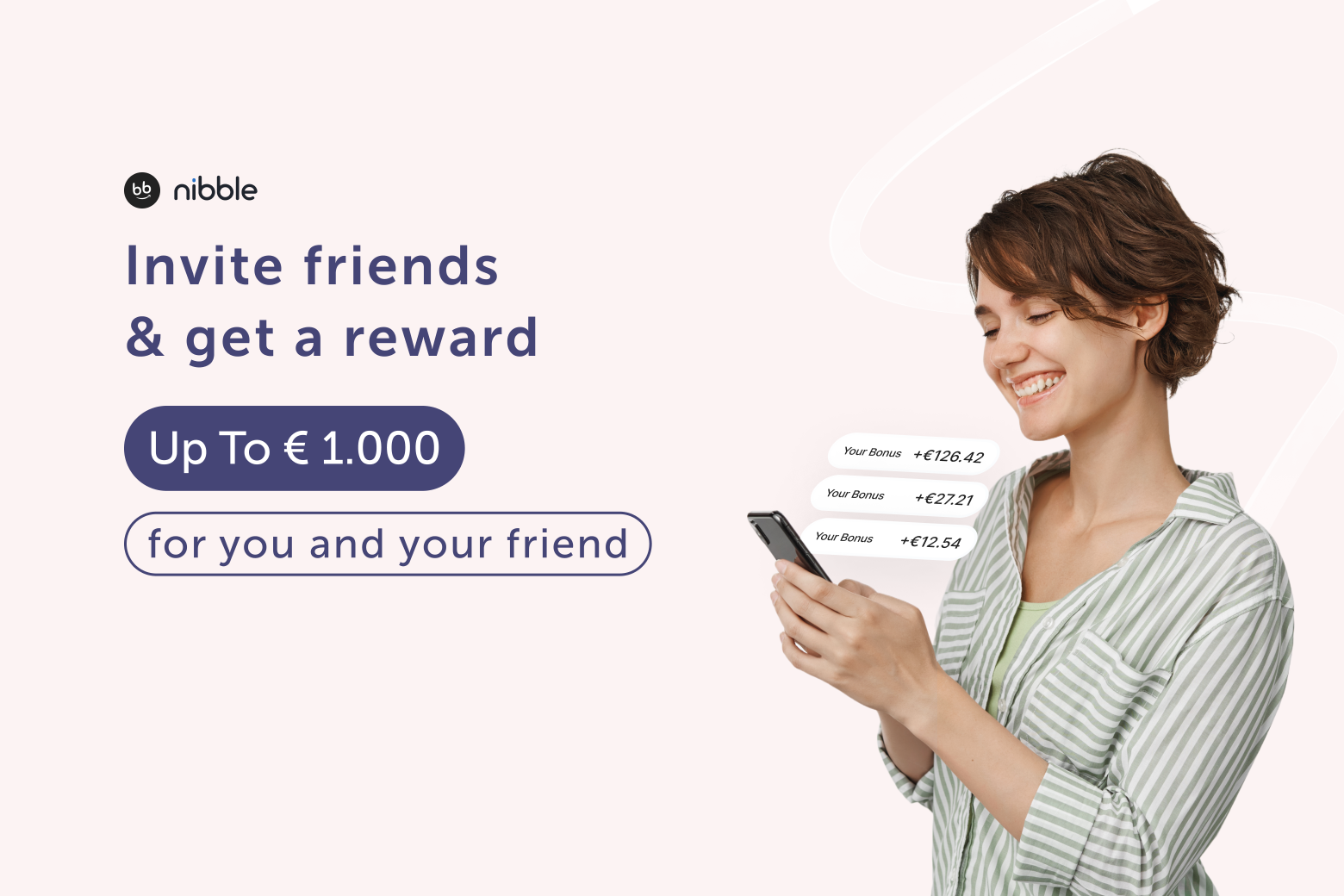 This bonus is paid on 91st day from the date of registration of your friend. We intentionally chose such a period of time for you to get more acquainted with the product and invest without hurrying.
To calculate the bonus, we take into concideration all the investments that your friend made in 90 days. There are only 2 conditions:
The amount of all investments should be 500 euro or more.
Portfolios with the duration of 3 months or more are considered in the context of the program.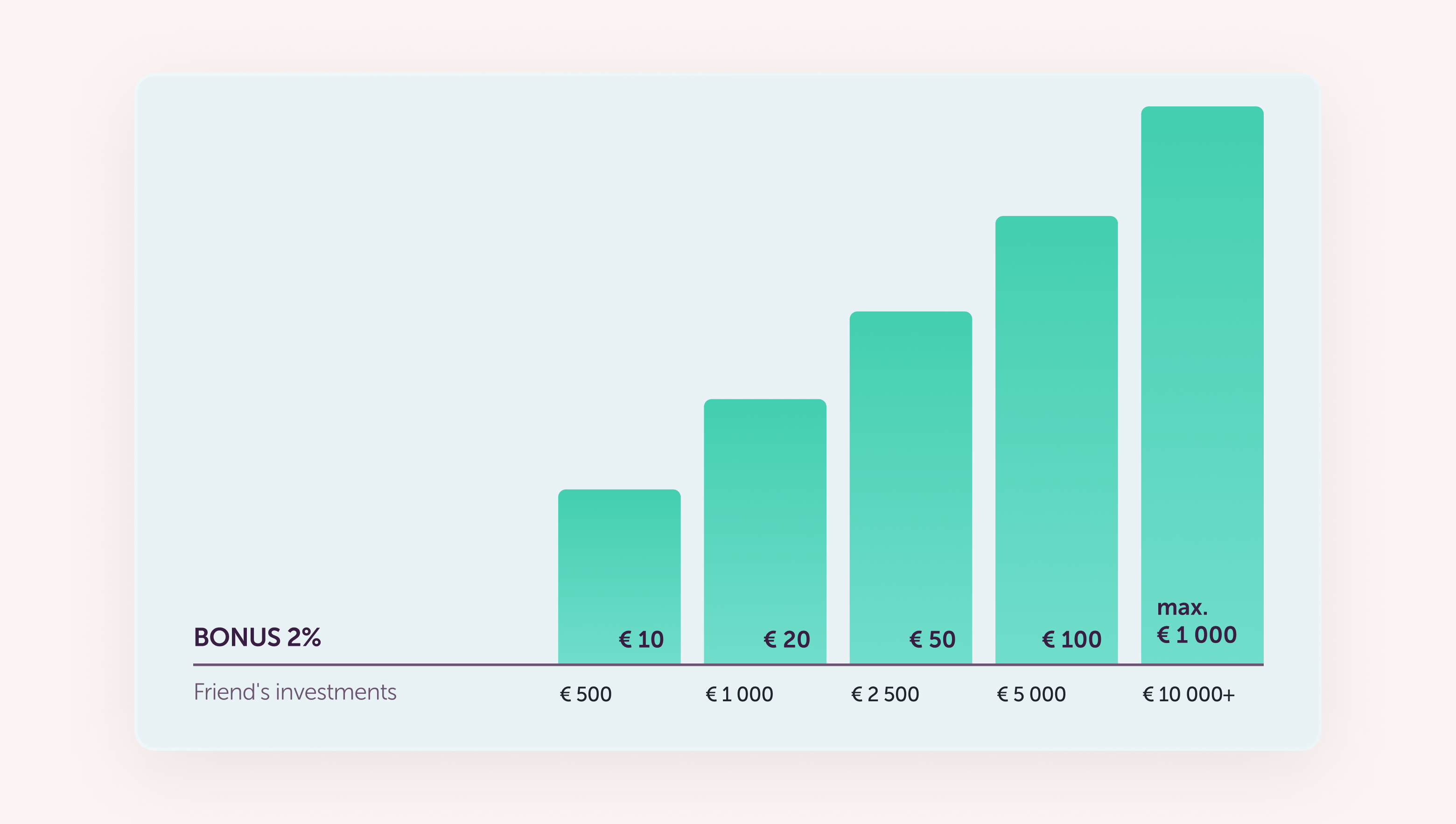 For your comfort, we have made a separate section "Invite friends"
It is located in the menu of each user's personal account. There you can find a unique link and invite a friend to benefit from the product. As soon as your friend registers using your link, you will see him in your account. From now on it displays all the useful information about your bonuses and full terms of the program.